There are a lot of things that make Los Angeles unique, but one of the things that stands out the most is the fact that it's such a business-friendly city. Whether you're looking to start a new business or you're trying to grow an existing one, there are plenty of resources and opportunities available in LA. There are also a lot of networking events and business meetups, which can be great for making connections and growing your business. In addition, the city has a lot of vibrant energy and there's always something new and exciting happening. Whether you're interested in fashion, entertainment, or politics, you'll find plenty to keep you busy in Los Angeles. One things for certain, you'll never find yourself bored in the 213 area code.
213 Area Code History
Los Angeles is a city with a lot of history. Did you know that the 213 area code has been in use since 1947? Or that it was one of the original area codes created when the North American Numbering Plan was implemented? If you're looking for a Los Angeles phone number, 213 is the perfect code to choose!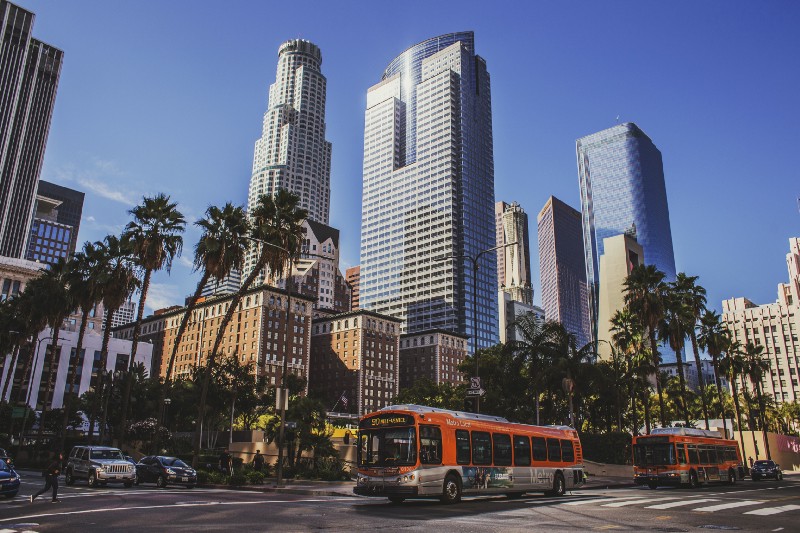 Areas Served
213 is the area code for Downtown Los Angeles and surrounding areas. In 1991, it was split into two parts, with the northern areas becoming the 310 area code and the southern areas becoming the 213 area code. The 213 area code is home to some of Los Angeles' most iconic landmarks, including Dodgers Stadium, Walt Disney Concert Hall, and Staples Center. It also includes several major commercial districts, such as downtown, Hollywood, and Koreatown. 213 is one of the busiest area codes in the country, and its popularity shows no signs of slowing down.
With Los Angeles being one of the largest cities in the United States, it makes sense for some businesses to have a phone number presence there. To get a 213 phone number, you can click here at Reach Phone.